Rockin Ricky (Sax Player & Band Manager) formed The Lateshift in 2010. It proved to be a very worthwhile decision.
Before joining The Lateshift each band member gained a wealth of experience playing and singing in all sorts of other bands and places, large and small. 
Nothing in the music world comes easy so The Lateshift had to really put themselves about initially in order to gain a great reputation that continues to go from strength to strength today. 
The Band has played at over 400 weddings/parties/clubs/pubs/festivals in 10 glorious years


TODAY - MOST OF THE LATESHIFT WORK COMES VIA REFERRALS FROM VERY HAPPY CUSTOMERS....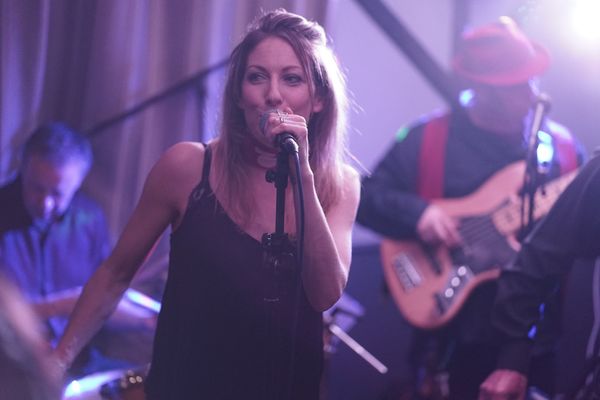 JO - LEAD VOCALS
Jo is such a great singing talent with over 20 years experience. Jo has fronted various bands, including the popular midlands based funk-soul band The Whitmo'deans, and has opened shows for outfits such as The Brand New Heavies, Norman Jay MBE, and 4Hero.
She has sung "All Of Her Life" (and lots of other songs) and has been in several bands before joining The Lateshift. You may recognise her from Glastonbury... Her style covers many genres and she just loves to entertain and has an excellent rapport with audiences - They really appreciate her warm and engaging performances... Joanne's voice has been described as " soulful, emotional, with a vocal power that can knock you off your feet." 
 Jo is a real enthusiast and she plays a mean tambourine. As well as being an aspiring actor she also loves Yoga, & Yogurt..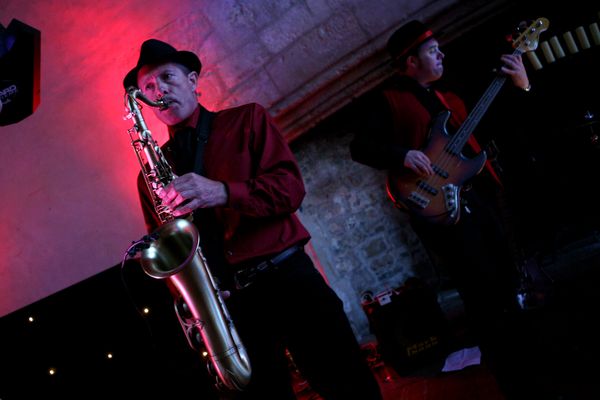 ROCKIN RICKY - SAX
Ricky started playing sax in his adult years and quickly progressed to a high standard through hard work, enthusiasm and perseverance. He has gigged nationally and in France and Spain, playing in a variety of high profile bands and ensembles. He has also managed some good bands and gained valuable business skills which help him today with the management of The Lateshift.
He has studied music and Jazz, having been taught by some of the best including Ray Beavis (of Suzi Quatro & Shakin Stevens fame).
Ricky's sax influences include greats such as Stan Getz, Grover Washington Jr., Stanley Turrentine, Snake Davis etc.
His ambition is to keep improving his skills and continue playing for the pleasure of others.
Two things to watch out for - Don't ask Ricky to tell a joke and don't start him talking about golf.
His favourite quote is "Doh"
MIKE - GUITAR
Mike started playing guitar aged 17. He attended the Academy of Contemporary Music in Guildford and graduated in 1998. He is influenced by artists such as Jimi Hendrix, Eric Clapton and David Gilmour.  Mike has played in a variety of bands over the years and has even busked on the streets of Woking.  Apart from 'The Lateshift' he also plays in a Pink Floyd Tribute http://www.ukpfe.com internationally.  He also teaches guitar locally www.mikebollard.com  Mike enjoys the performance of live music and treats every gig like his last.
Mike is a dead ringer for "Slash" and is an expert mimic for some of the best known guitar riffs in the world.
He's also a pretty good dancer, when he's not kicking some opponent at his martial arts class.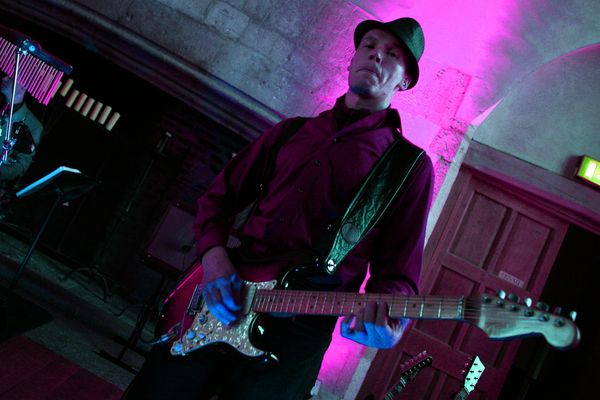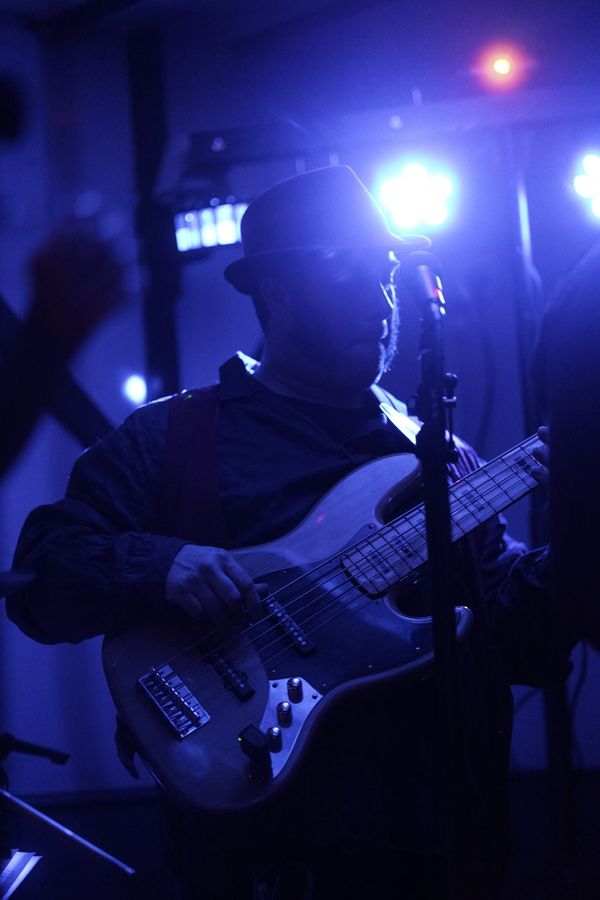 ANDY - BASS
Andy is the funky back bone & bassist with 'The Lateshift'. He started playing stringed instruments at a young age and has since played all around the country in many different line-ups playing both bass and guitar. He can also be seen gigging with The Fabulous Beaver Brothers, Dr Splink and artists such as Sarah Jory (Van Morrison Band). He takes his influence from artists such as Paul Simon to Frank Zappa so when he's on stage and off anything can happen. He has played with many Big names in The Industry such as Big Andy and Huge Bum Note.
He says his favourite note comes from his G-String....
DAVE - DRUMS
Dave (or big Carty if you prefer) is a seasoned professional. He teaches drums at Blundells School In Tiverton. He has played drums for ever, in fact before God was a boy. Dave has played on cruise ships and even toured with the rock legend David Essex. He is a brilliant drummer and an all round nice guy. He also hangs around with musicians, and we're glad about that. He keeps the beat and beats up the band to keep us in hand. Ask him about dotted crotchets and see his wee face light up..